There's nothing that compares to early 90's romcoms. Nothing. Style, aesthetic, grounded and loveable characters? It's unbeatable. 
But the one woman who takes the cake again and again for this entire genre? Ladies and gentlemen – Meg Ryan. With a  classic love story and iconic characters, there's no competition that Meg Ryan romcoms are superior. And the internet is finally noticing!
Well… people are taking note of the iconic Meg Ryan outfits that are coming back into style. It seems we've passed the Y2K trend and are headed backward toward the late '80s and early '90s. I love this shift in fashion, especially for fall.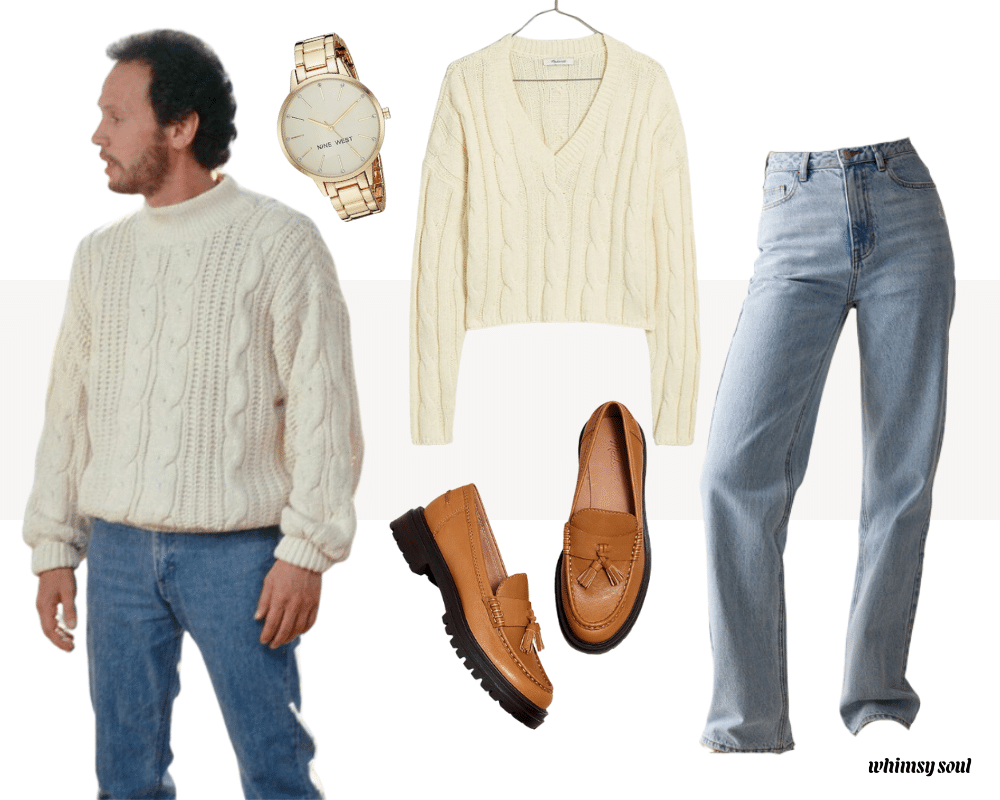 What's great about Meg Ryan fall outfits from her movies like You've Got Mail, When Harry Met Sally, and Sleepless in Seattle is they're timeless and pretty easy to piece together.
Plus, they all have their own vibe. Kathleen Kelly is drenched in academia style while Sally Albright brings full-on fall fashionista, and Annie Reed has corporate girl written all over her. 
So, I've picked out some pieces to add to your wardrobe to keep the Meg Ryan style strong and put together a few outfits that are perfect for romantic fall walks and pumpkin patches!
Let's get into my Meg Ryan fall outfit ideas and some basic staples you can pick up to upgrade your wardrobe to be Nora Ephron approved. 
The Popularity of Meg Ryan Fall 
Fall always seems to bring back nostalgic films, themes, and styles. I think it's because there's an old romance that comes with watching the summer fade away, and the only way to properly cope is by watching rom-coms about blossoming love. 
But why are we all of a sudden obsessed with Meg Ryan flicks again out of all the others?
Well, it might not be a coincidence. Yes, TikTok fashion gurus had something to do with bringing back iconic Meg Ryan styles, but did you know she's debuting in another rom-com at the age of 61? 
It's called "What Happens Later," and it's about two exes who get snowed in at an airport.
To be honest, it doesn't compare to a Harry and Sally kind of flick, but I did tear up just from the trailer. (Also, who else wished Meg Ryan and Billy Crystal were one of the celebrity couples of that decade?)
The marketing for this film is diving deeper than just commercials. They've infiltrated social media and trends! Which is actually pretty cool. With their efforts to promote using pop culture, they've effectively brought back '80s and '90s street style outfits.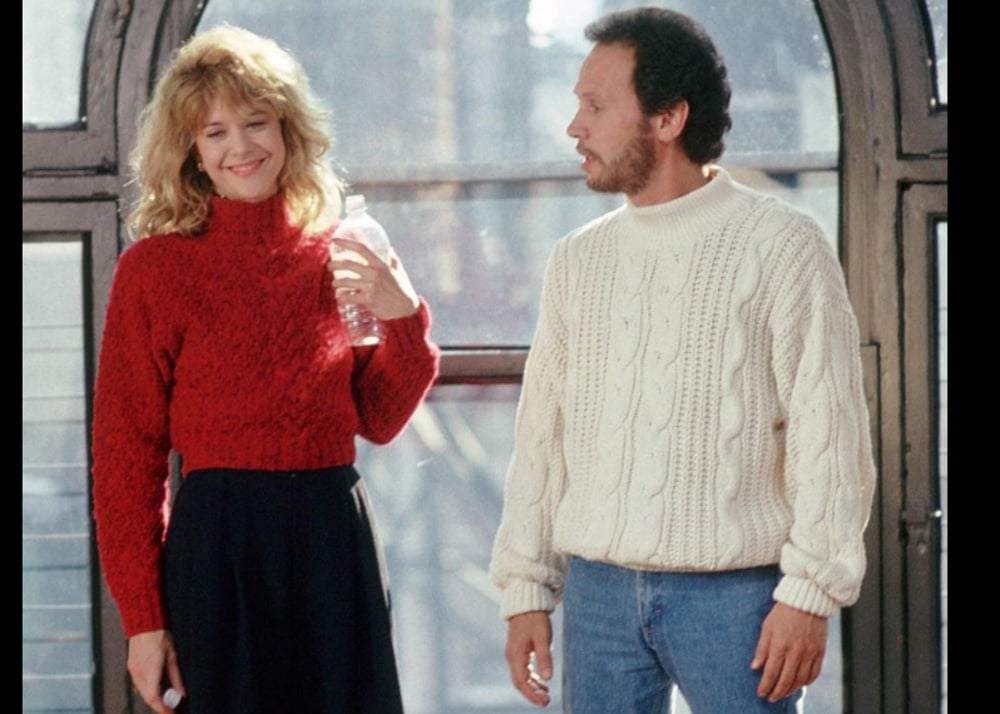 Meg Ryan Outfit Staples 
I dug into the iconic archive collection of Meg Ryan's most popular outfits and turned them into modern-day masterpieces. To be fair, I kept a lot of things the same because she's an icon and didn't need much tweaking to fit into today's style.
Here's the rundown on the pieces you'll need to pull off an early '90s New York fall aesthetic including shopping links, but it could also serve as a great wish list for your vintage shopping era. Always good to go in with list of pieces you're searching for!
Cozy Tops & Dresses
If you're ready to wear the Meg Ryan style this season, here's a little list to get you started on the best looks for your fall wardrobe. 
Aside from her iconic hairstyles, Meg Ryan's tops are unmatched. I pulled a few tops and dresses from some of her movies and characters. 
To dress like her, I suggest first picking up some chunky knit sweaters, a few staple tees in basic or warm-toned colors, and something with a corduroy finish (preferably an oversized blazer or dress.)
If you want to get more specific about her character looks, shop some items I hand-picked below. 
Updated Bottoms
I have mixed emotions about the bottoms of the early 90's. The jeans and slacks absolutely slayed, but the pencil skirt Meg Ryan wears in You've Got Mail…doesn't float my boat.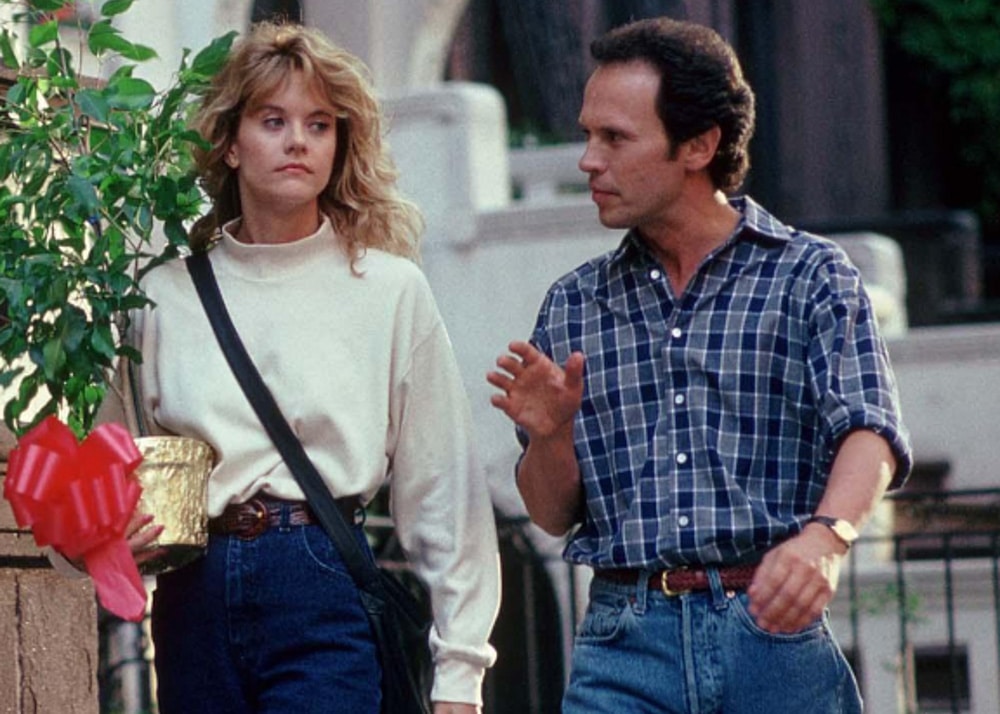 But there are plenty of modern iterations that match up better with today's fashion week trends that I found. Before we get into my picks, here's a little template for bottoms you can go shopping for that give off the essence of '80s/'90s Central Park style without being a direct call out to one of Meg's films. 
Anything to do with a high-waisted, billowing slack in a muted or neutral color is a MUST. You can also pick up some high-waisted, dark blue denim jeans to really match the era. As for skirts, stick to a longer maxi skirt with a slit or sub the longer pencil skirts for a black, shorter version. You can also mix in some tennis skirts if you're feeling edgy!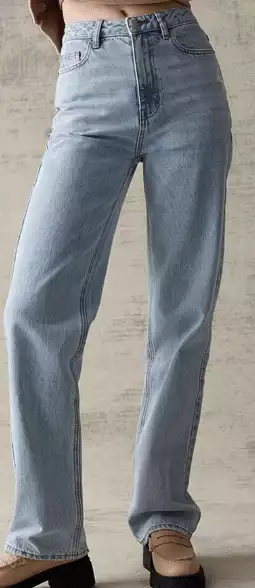 Coats, Jackets & Cardigans to Elevate the Look
Corduroy, leather, oversized, and comfy. You need to check off these boxes in order to find the perfect Meg Ryan-inspired jacket. 
The beauty of a Meg Ryan look is that it's always super simple and easily elevated with the use of a jacket. 
The jackets from her movies also fit the vibe of Gilmore Girls, so if you're a fan of Lorelai's looks, you're going to love these picks.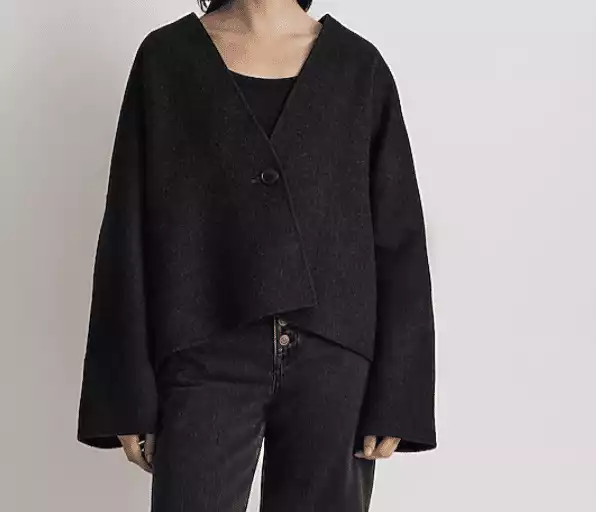 Classic & Comfy Shoes
I LOVE the shoes of this era. Chunky, comfy, sleek, and timeless. 
What's really great is that a lot of her shoes are currently in trend, so they're super easy to find. Keep it classic and simple with a chunky loafer, a nice kitten heel or two, and some easy sneakers.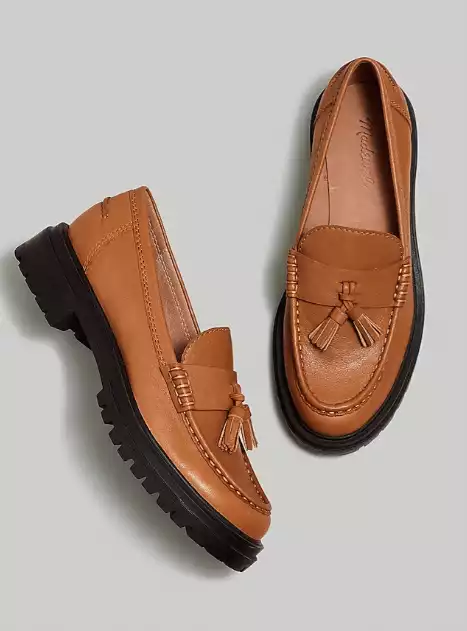 Timeless Accessories 
Besides her hair, Meg Ryan rocks accessories like no other in her Warner Bros flicks. 
Every photo I could find of this celebrity she usually had on something gold, a leather belt, and statement socks.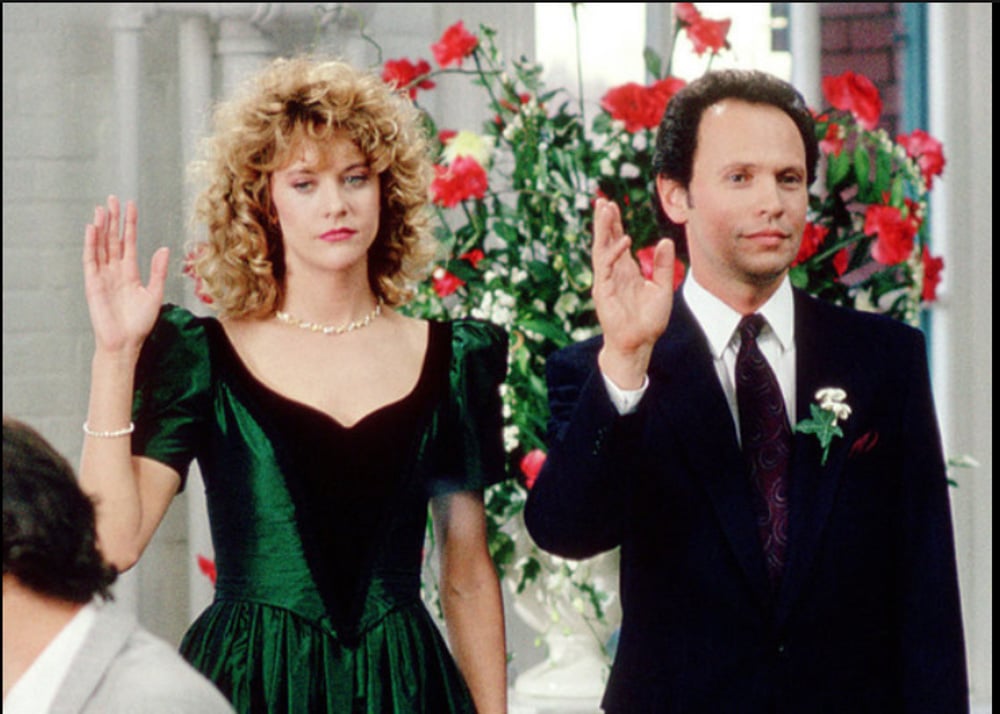 So, to really capture her iconic on-screen looks, you'll need a few staples in your wardrobe arsenal. Pick up a nice brown leather belt to keep your slacks on, some simple gold hoops, a timeless and expensive-looking scarf, and some knee-high knit socks. Wear these and you'll be right on trend with Instyle and Vogue's fall picks. 
Speaking of fall, check out these other iconic styles Kara put together for foliage hunting in Utah! And get into Meg Ryan fall with the right attitude by reading up on how to bring and celebrate abundance during the Autumn-Equinox.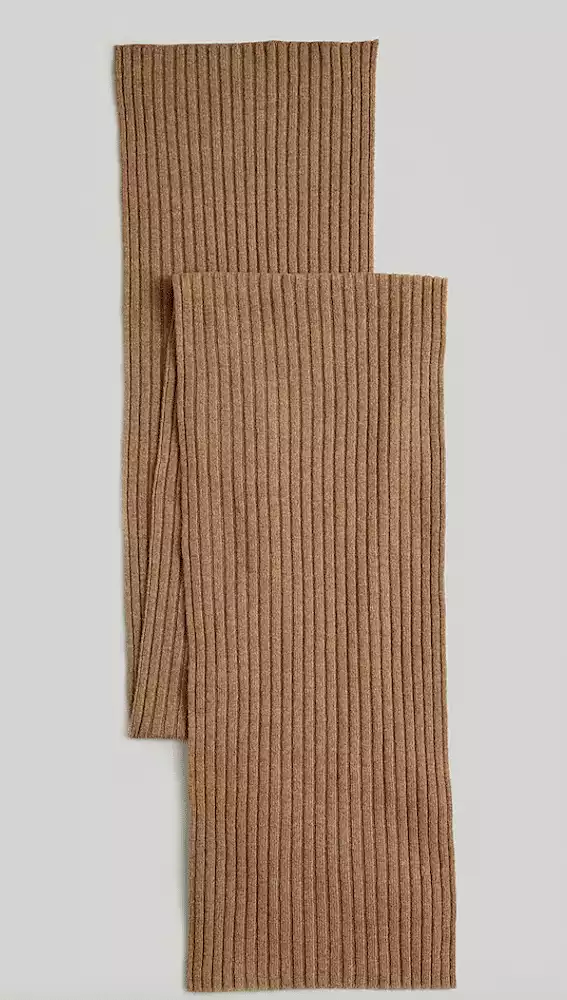 8 Meg Ryan Fall Fits To Recreate 
The moment you've all been waiting for – my curation of Meg Ryan outfits from her films. Let's spring into all my favorite outfits from her early '90s era!
I recreated some of these looks with my own clothes at home with what I already had in my closet and they came out amazing. 
View your favorites and let me know what you think of my recreations in the comments down below! 
Harry Met Sally Outfit 1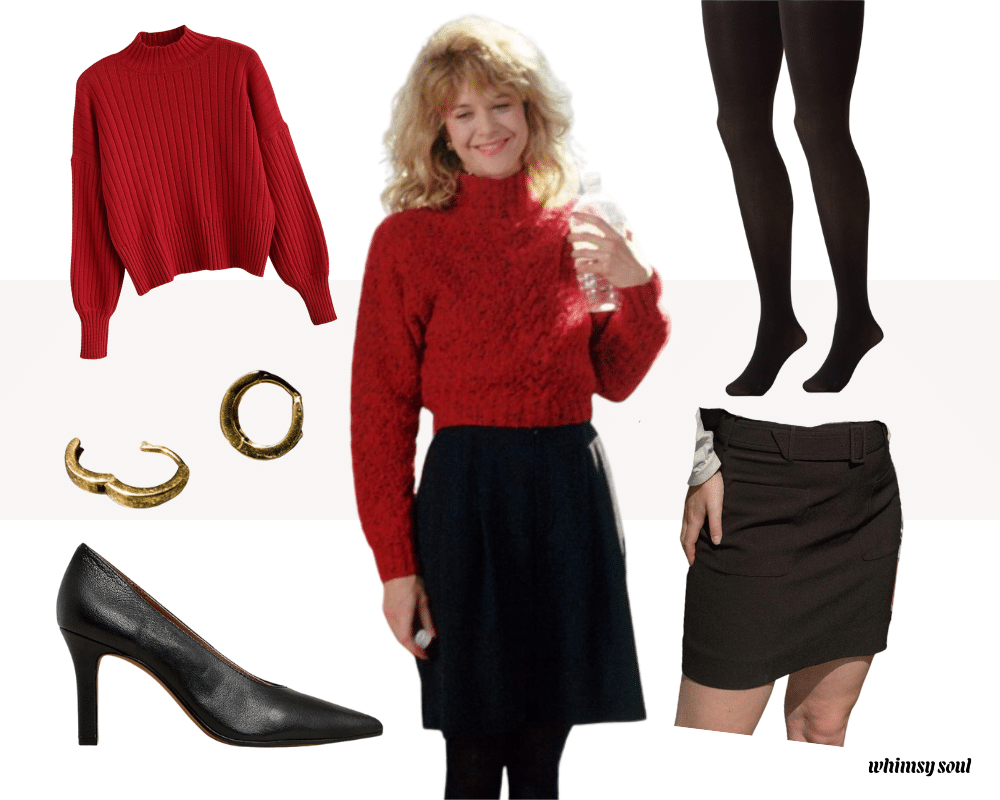 Pretty simple, but big impact of pairing the black mini skirt, black pumps, and black tights with a pop of red from the sweater. 
Harry Met Sally Outfit 2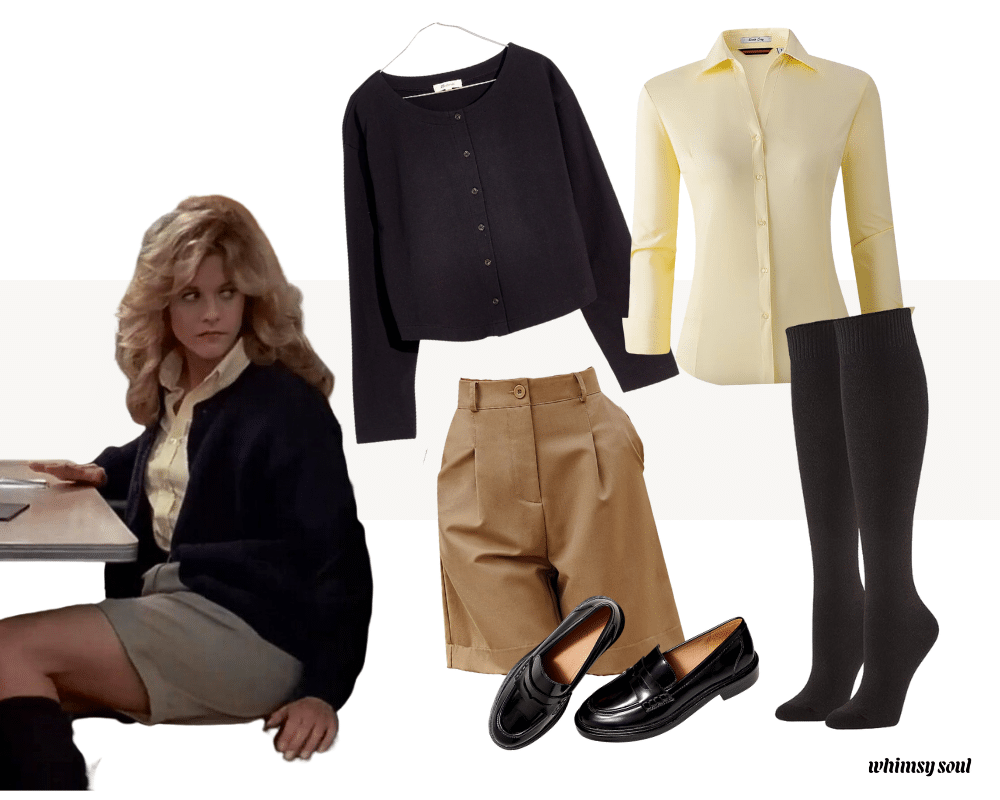 This is the outfit I recreated, and I loveeee the academia vibes of the trouser shorts, knee high stockings and loafers. 
Harry Met Sally Outfit 3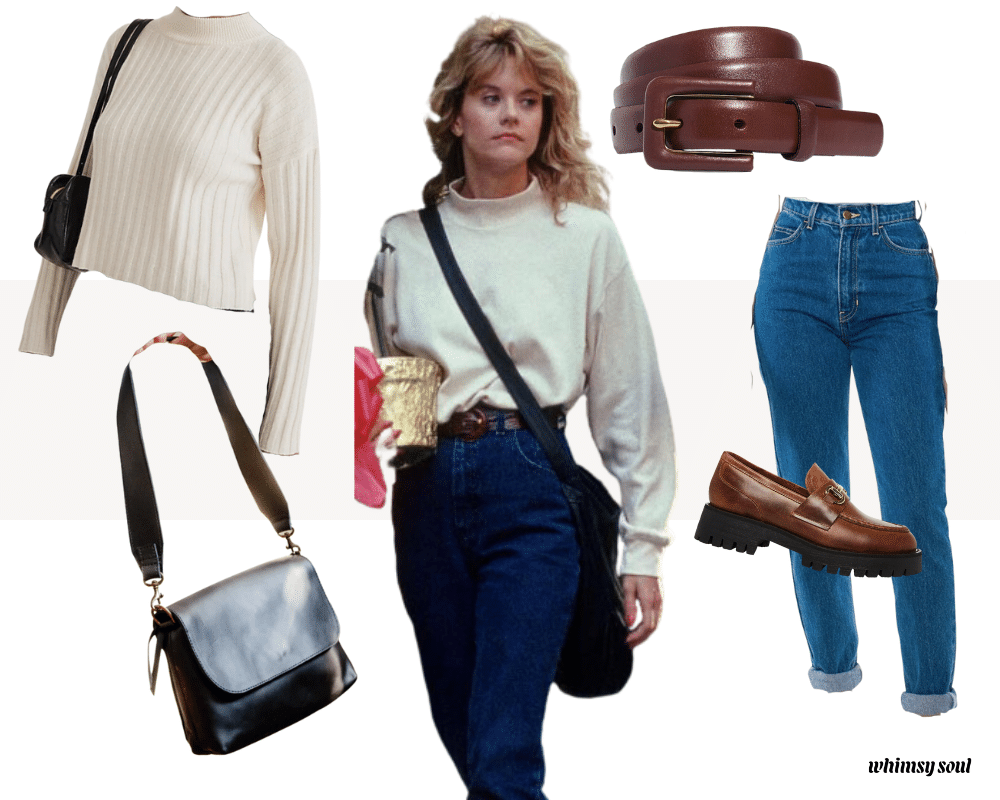 This outfit screams spending the day in the city or sitting in a coffee shop to get some work done. Classic, but stylish. 
Harry Met Sally Outfit 4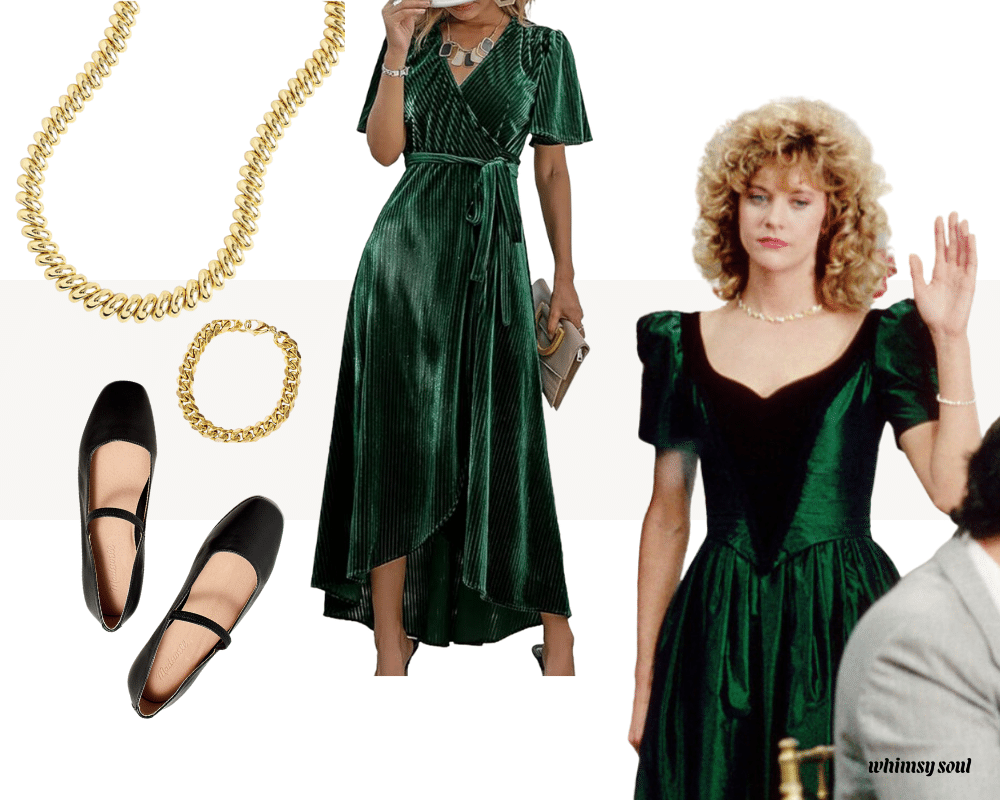 This velvet party dress is perfect for any fall weddings or any event really you have this season. Or perfect for the upcoming holidays!
You've Got Mail Outfit 1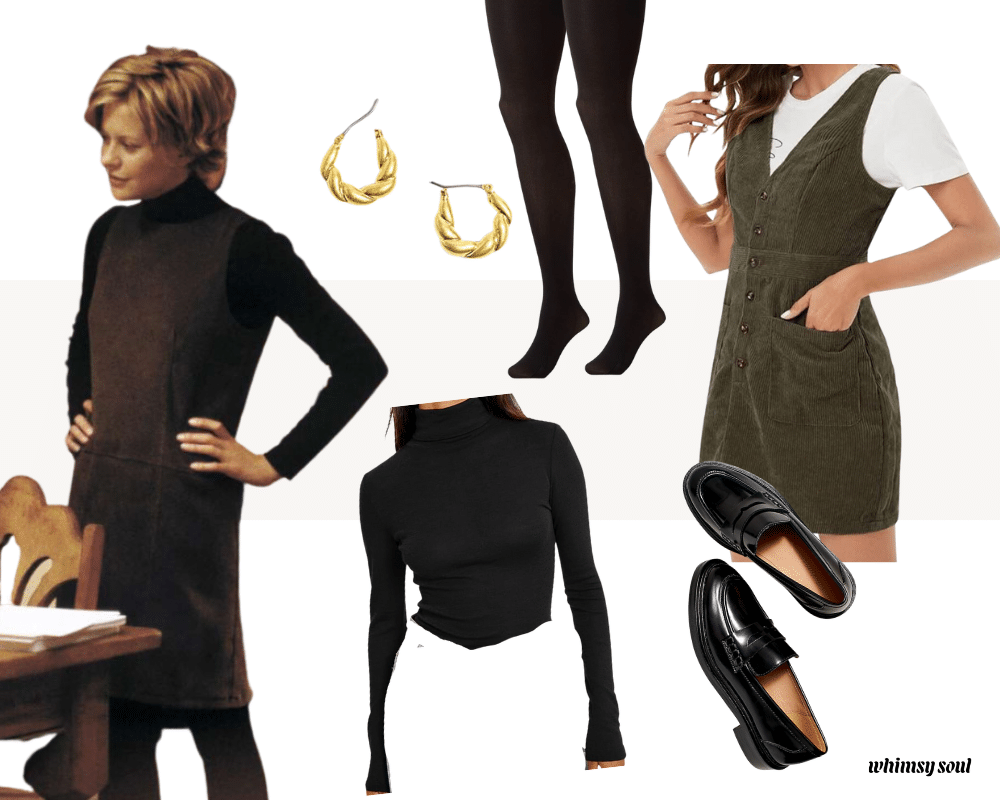 Hello, Kathleen Kelly! This outfit is SO CUTE when you want to feel a bit classy and put together. 
You've Got Mail Outfit 2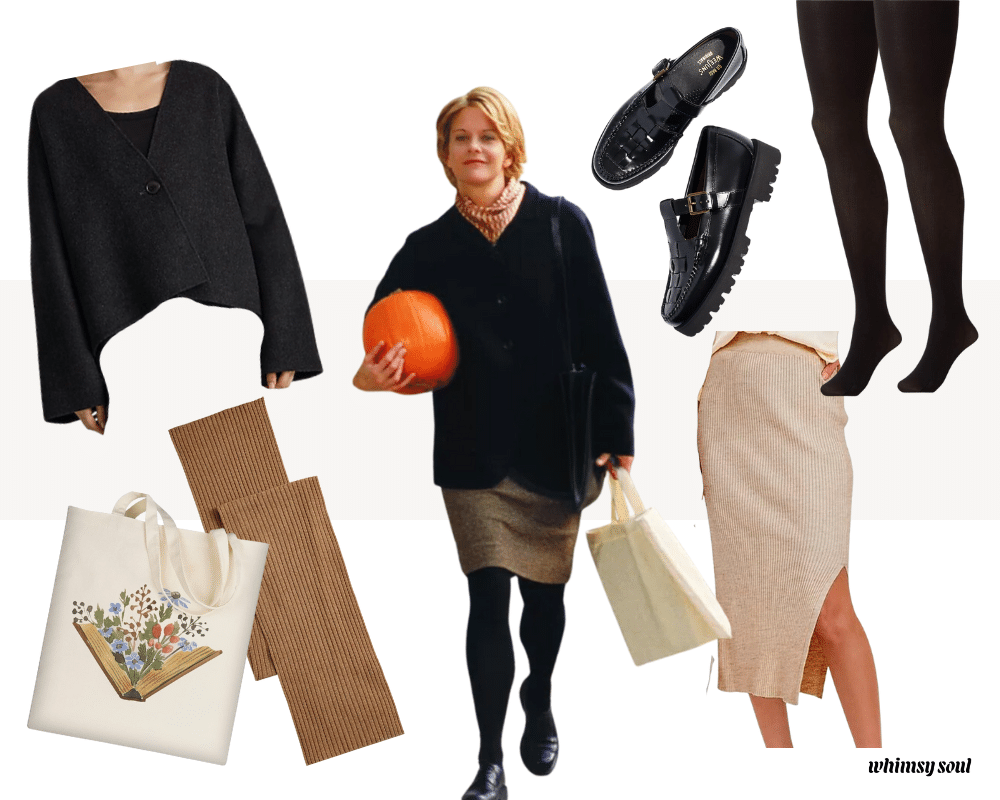 This is it. This is Meg Ryan fall in a photo. While I don't love the pencil skirt vibes, this knit skirt really updates the look for today. Plus, all the cozy vibes! 
You've Got Mail Outfit 3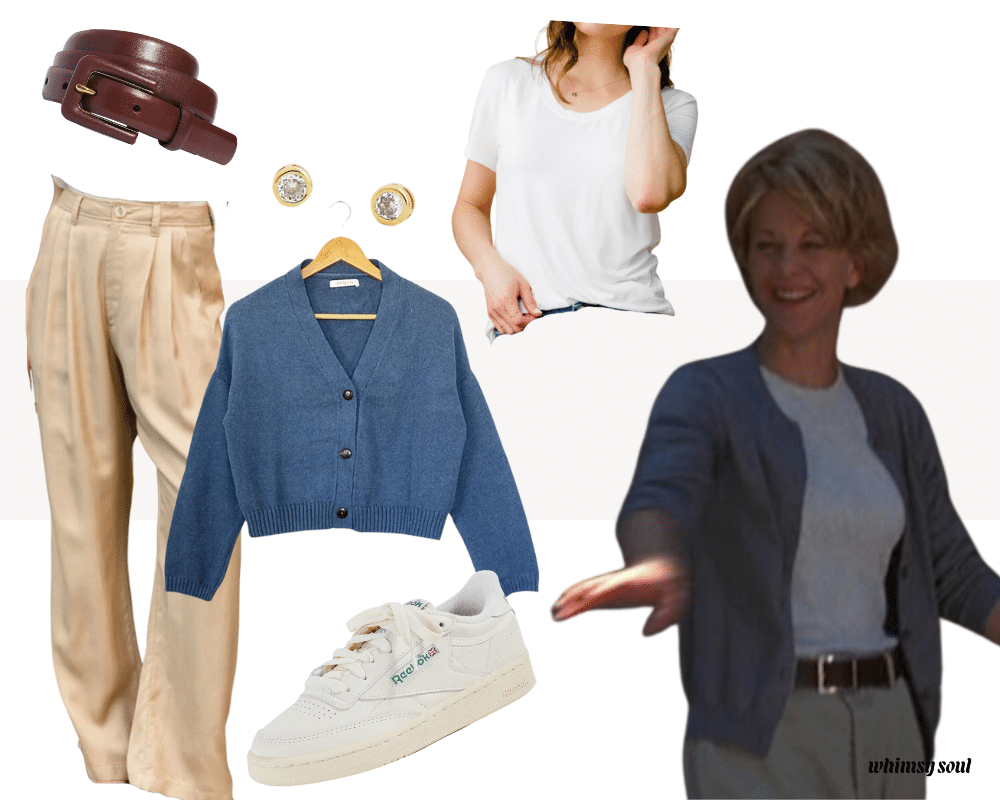 It's giving a Coastal Grandma with a sense of street style. I love how it steps away from the traditional fall colors (ie dark greens, browns and blacks). 
Sleepless in Seattle Outfit 1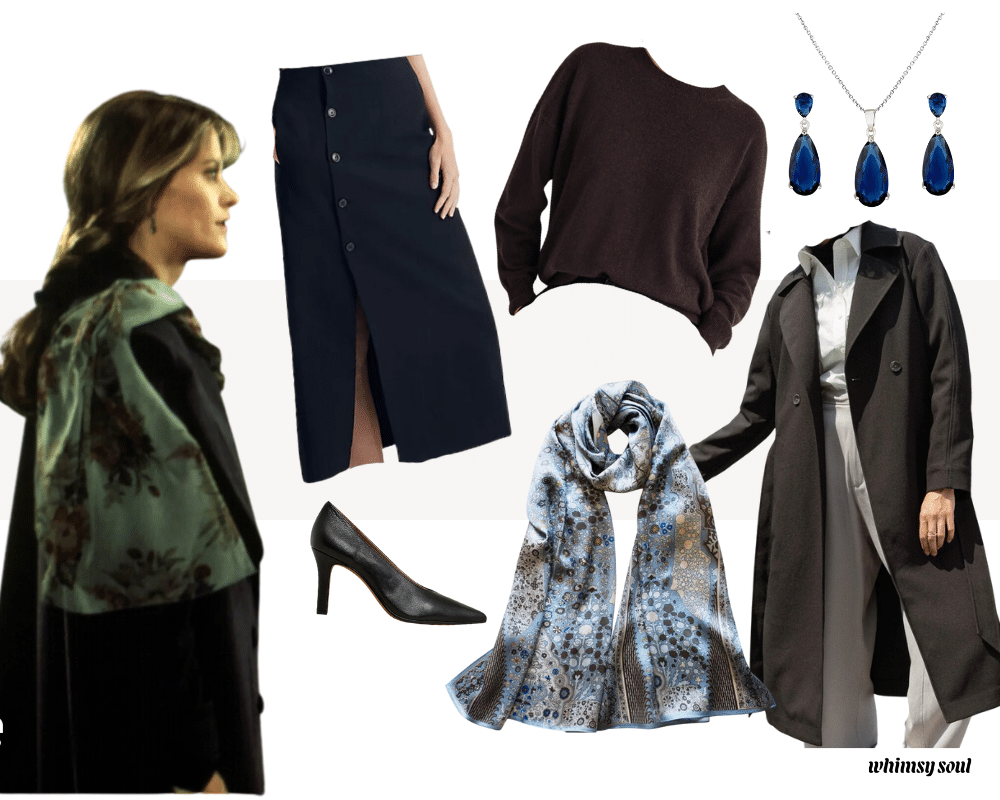 I love this so much! Again playing around with a pop of blue tied into the scarf and jewelry, and the trench coat is must have for the fall.  
BONUS: Harry Met Sally (Harry's Sweater Outfit)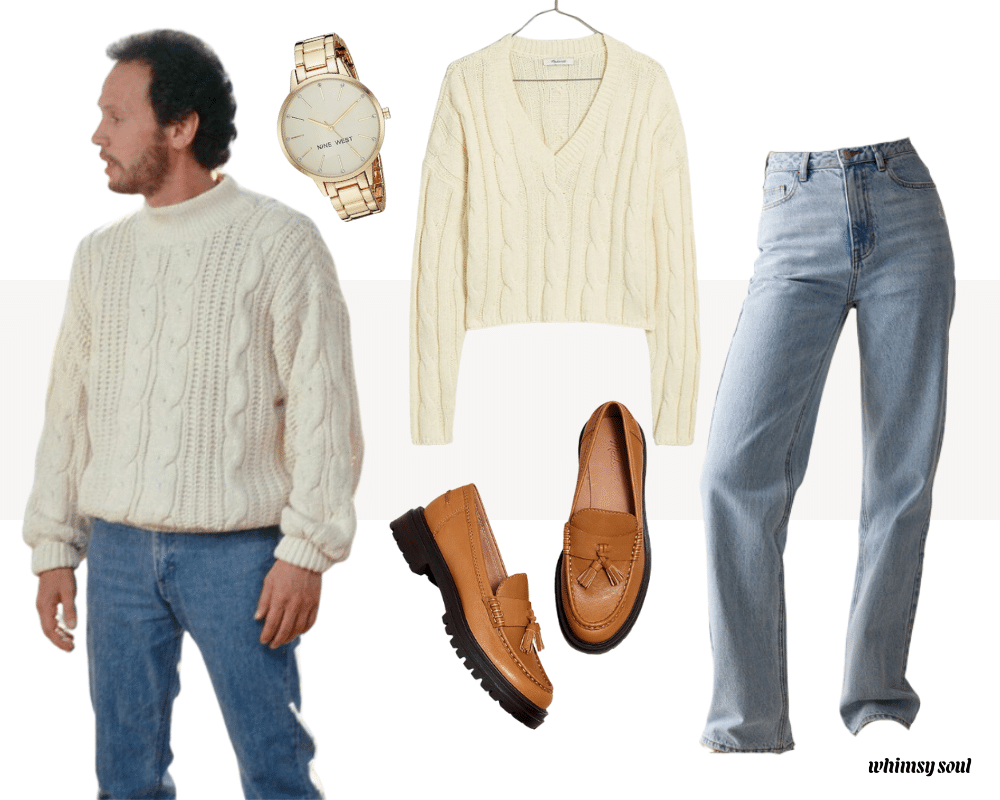 We couldn't wrap it up without this iconic fit. Kept it classic, but swapped his sneakers for a light brown loafer! 
That's the round-up on this season's Meg Ryan outfits. If you've already watched all her rom-coms, check out Kara's list of more films for fall (and especially the spooky season.)
Related Posts