Brisbane, Qld, Australia – Statement Collective, an independent jewelry design collective in Brisbane, Australia is pleased to introduce their latest line of fashion accessories. Established by creative director Dan Lowry in 2018, Statement Collective offers unique and statement-making jewelry designs for people seeking to elevate their outfits with stylish pieces that add impact.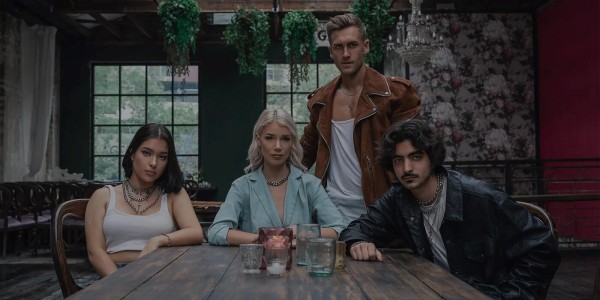 Statement Collective was established with a mission of crafting jewelry that is bold, beautiful and purposeful for its wearers. Each piece is meticulously created with you in mind and guaranteed to outlive its wearer. For maximum durability and sustainability, they use recycled stainless steel in all of their products, guaranteeing them to outlive you.
"Sustainability in our industry is paramount, and we're proud to play our part," states Lowry. "Our aim is to have a positive effect on both the environment and provide our customers with high-quality jewelry they'll enjoy wearing for years."
Statement Collective debuted Drop X in June 2020, marking an enormous leap forward in quality and detail from their early days hand making accessories in Dan's garage. Each new release builds their range and crafts their signature aesthetic so customers can find jewelry that compliments their personal styles.
"We're thrilled to debut our latest line of fashion accessories." exclaims one designer at Statement Collective. "Our designers put careful thought and consideration into each piece – and are confident that customers will love the new designs."
Statement Collective takes great pride in connecting with their customers on an individual basis. "We love hearing from our customers and getting their feedback," states Lowry. It is crucial that they feel connected to our brand and that we listen when possible.
Many customers have appreciated Statement Collective's dedication to sustainability and quality, such as Sarah James who commented "I love that Statement Collective uses recycled stainless steel in their products – it makes wearing their jewelry stress-free."
Statement Collective stands out with their sustainable commitment, unique designs, and impactful jewelry pieces that truly make a statement. Customers like James appreciate having something that stands out and makes an impression – "I always get compliments when wearing their jewelry", he states. "It makes an impactful statement."
Statement Collective's dedication to sustainable design has cemented their place as one of the premier destinations for unique jewelry pieces. Each new release continues to push the limits of fashion accessories.
Lowry exclaims, "We're thrilled by Statement Collective's future. We strive to improve both designs and sustainability practices – it will be exciting to see where this journey leads."
About Statement Collective
Statement Collective is an independent jewelry design studio located in Brisbane, Australia. To ensure the highest quality, their designers only use recycled stainless steel in their products, making their jewelry sustainable and guaranteed to last a lifetime. With each new release, they aim to build their range and craft the Statement aesthetic, so that customers can all come and find the jewelry that hits with their style.
Statement Collective stands out among competitors with their commitment to sustainability, quality craftsmanship and unique designs, making them the go-to source for impactful jewelry pieces that stand out.
Media Contact
Company Name: Statement Collective
Contact Person: Dan Lowry
Email: Send Email
Phone: 07 3108 5185
Address:PO Box 1436, Stafford
City: Brisbane
State: QLD 4053
Country: Australia
Website: www.statementcollective.com/collections/gold-jewelry
Related Posts