These expensive pieces of jewellery are undeniably the highlight of any look, and here are the Korean celebrities that definitely pulled off those looks.
Jewellery is a staple for many A-listers — a part of the glitz and glam that comes with being a celebrated artist in their field of work. Naturally, Korean entertainers are no different. Here, we take you through some of the most expensive jewellery pieces worn by K-pop idols that have made a lasting impression in the fashion world.
Whether on stage, attending events or off-duty, several K-pop artists are often spotted sporting many covetable jewellery pieces. From Aespa's Karina flaunting her Chopard necklace at the 2023 Cannes red carpet to BLACKPINK's Jisoo donning Cartier's famous Poroca necklace at a 2022 event, each look has its own story to tell.
Here are some of the most expensive jewellery worn by K-pop idols
Karina's statement Chopard necklace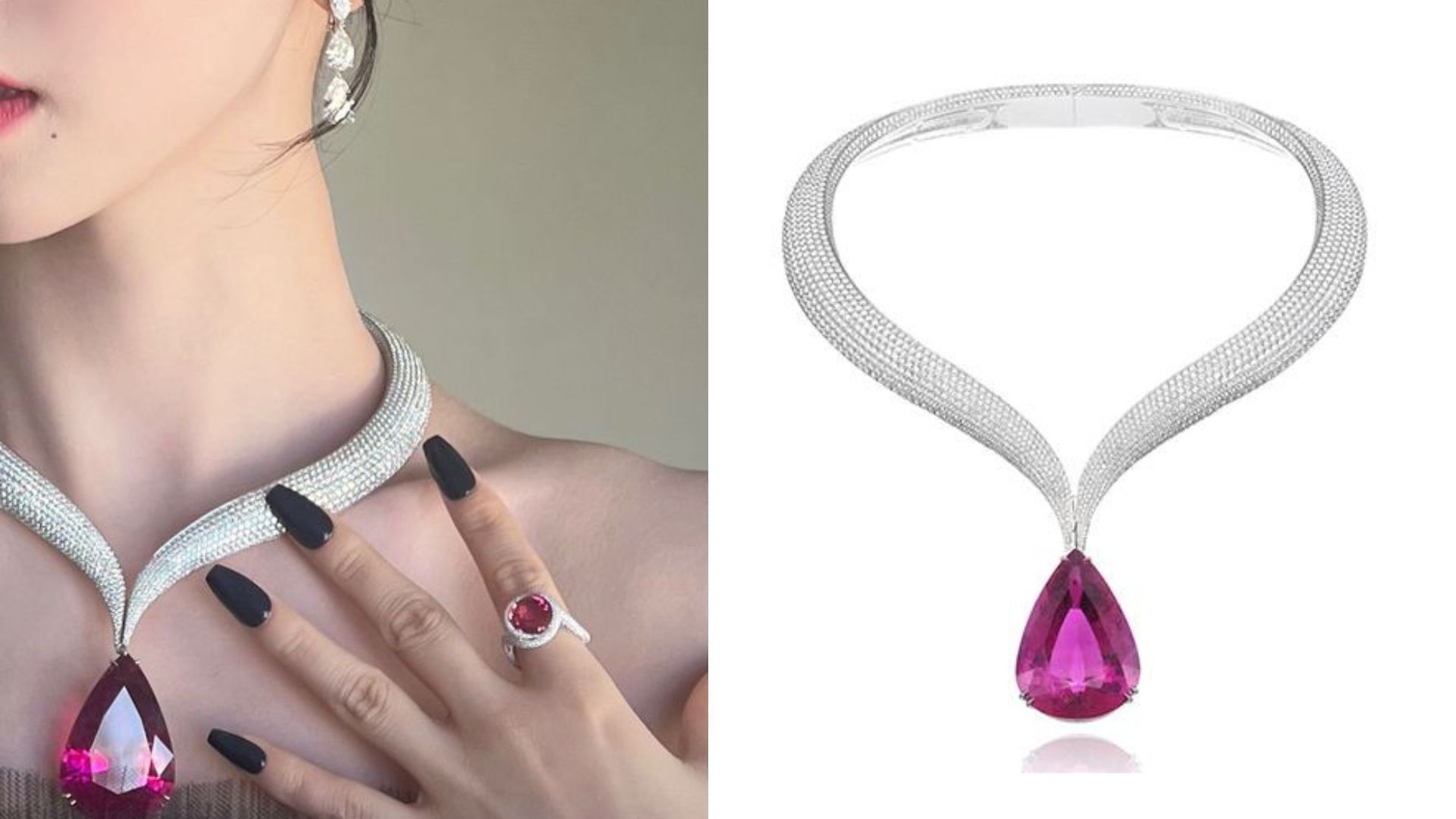 The red-carpet fashion at the 2023 Cannes Film Festival generated much chatter and Karina from the K-pop girl group Aespa made sure she was a part of the conversation with her stunning look.
The singer wore a rubellite necklace worth USD 1.2 million approximately from Chopard's red-carpet collection. It complemented her billowy black off-shoulder gown by acclaimed South Korean designer, Choi Jaehoon.
With a 123.24-carat pear-shaped rubellite and 65.24 carats of diamonds embedded in it, the platinum necklace definitely made a lasting impression on the red carpet.
However, this isn't the first time a celebrity wore the meticulously crafted rubellite necklace on the red carpet. In 2014, Barbadian pop queen Rihanna wore it to the first annual Diamond Ball for the Clara Lionel Foundation dressed in a Zac Posen off-shoulder number.
.@BLACKPINK's #JISOO at the @Cartier
…
Read the rest