There's nothing that compares to early 90's romcoms. Nothing. Style, aesthetic, grounded and loveable characters? It's unbeatable. 
But the one woman who takes the cake again and again for this entire genre? Ladies and gentlemen – Meg Ryan. With a  classic love story and iconic characters, there's no competition that Meg Ryan romcoms are superior. And the internet is finally noticing!
Well… people are taking note of the iconic Meg Ryan outfits that are coming back into style. It seems we've passed the Y2K trend and are headed backward toward the late '80s and early '90s. I love this shift in fashion, especially for fall.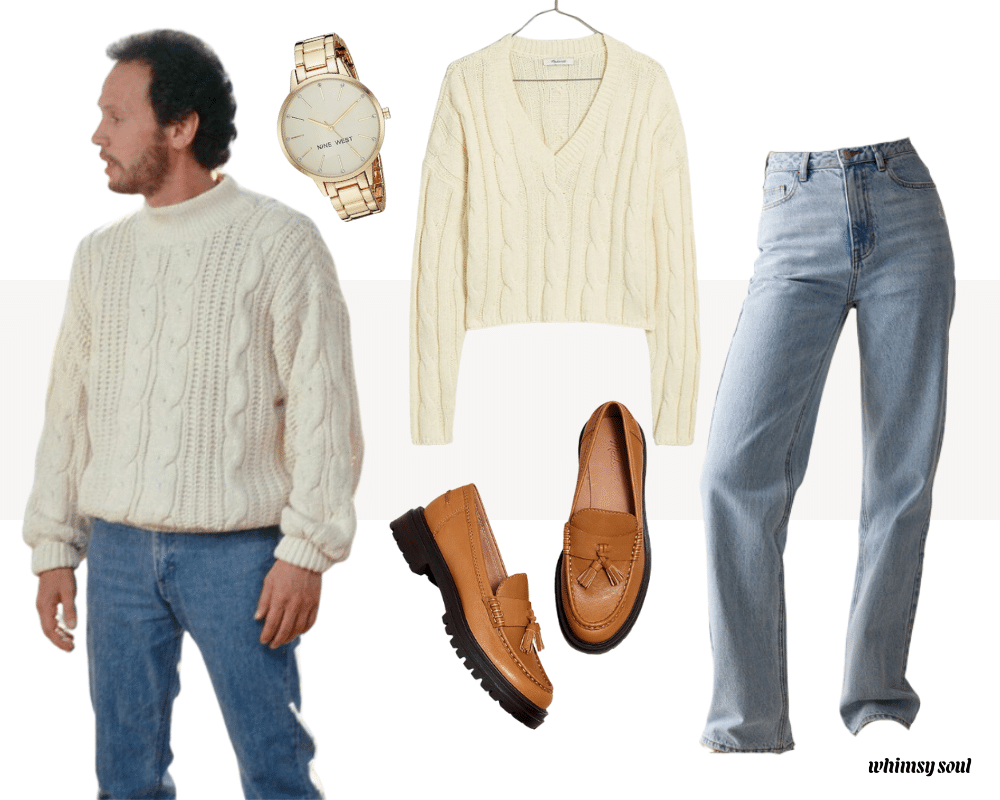 What's great about Meg Ryan fall outfits from her movies like You've Got Mail, When Harry Met Sally, and Sleepless in Seattle is they're timeless and pretty easy to piece together.
Plus, they all have their own vibe. Kathleen Kelly is drenched in academia style while Sally Albright brings full-on fall fashionista, and Annie Reed has corporate girl written all over her. 
So, I've picked out some pieces to add to your wardrobe to keep the Meg Ryan style strong and put together a few outfits that are perfect for romantic fall walks and pumpkin patches!
Let's get into my Meg Ryan fall outfit ideas and some basic staples you can pick up to upgrade your wardrobe to be Nora Ephron approved. 
The Popularity of Meg Ryan Fall 
Fall always seems to bring back nostalgic films, themes, and styles. I think it's because there's an old romance that comes with watching the summer fade away, and the only way to properly cope is by watching rom-coms about blossoming love. 
But why are we all of a sudden obsessed with Meg Ryan flicks again out of all the others?
Well, it might not be a coincidence.
…
Read the rest