A bonded pair of dogs are available for adoption after they were surrendered by their owner — who had glued costume jewels to their heads. 
The two dogs, now renamed Peanut Butter and Jelly, were recently brought to Sonoma County Animal Services in California after they were given up by their owner.
The 12-year-old dogs were brought in with decorative jewels glued to the top of both of their heads — which had to be removed by a veterinarian.
CALIFORNIA SENIOR DOGS ARE 'STRONGLY BONDED' AND UP FOR ADOPTION: MEET ROCK AND ROLL
PB & J were then brought to Muttville Senior Dog Rescue with scars from the jewels.
They are finally ready to find their forever, loving home.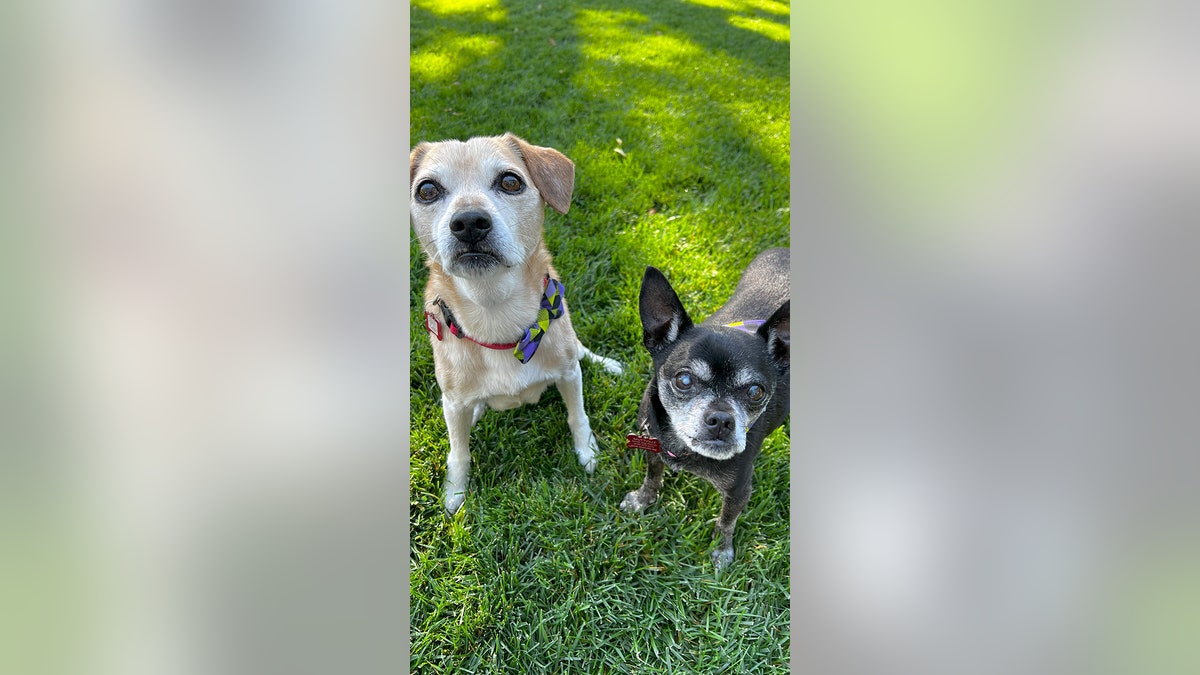 Peanut Butter is a male Beagle and Pug mix, or Puggle, who is described as active, smooth and a crowd favorite, according to Muttville. 
The rescue said the 22-pound dog is a calm guy and loves to explore the yard by sniffing and wagging his tail — known as "perfect."
CALIFORNIA DOGS FOUND WANDERING THE STREETS HAVE 'STRONG BOND,' LOOKING FOR LOVING HOME
Jelly is a female Chihuahua mix dog.
She weighs 14 pounds and is known for being one of the best snugglers around.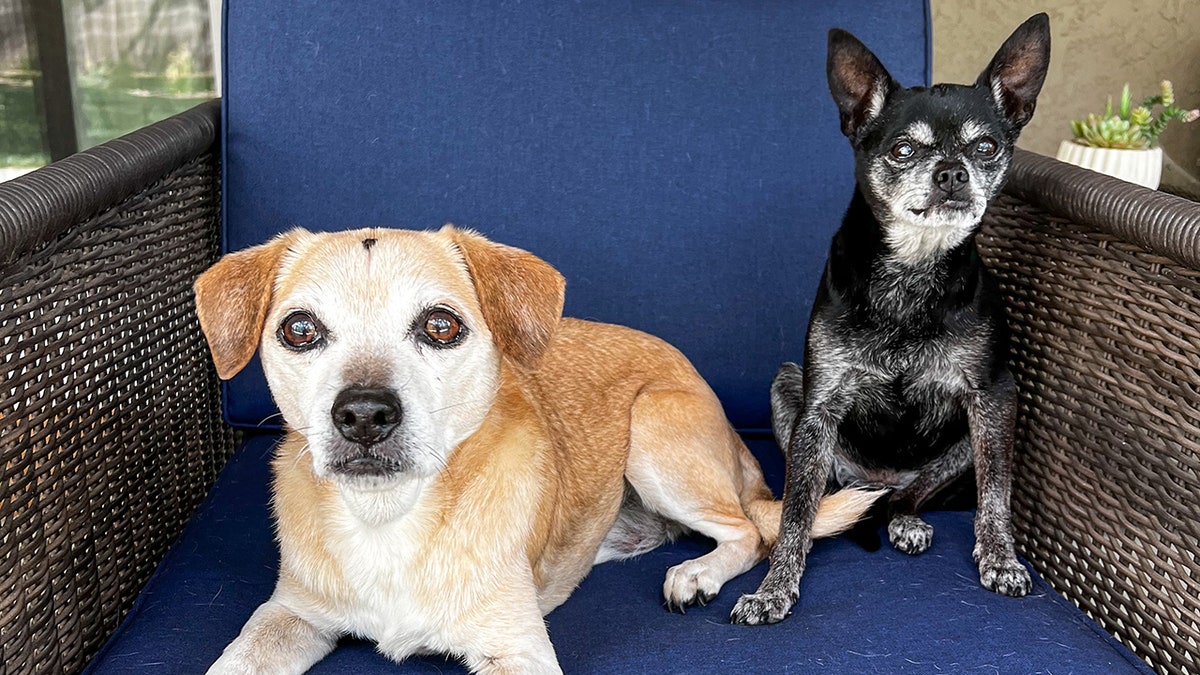 "She is just sweet as jam," the rescue said about the smaller of the two animals. 
Jelly is said to have a strong, big personality in a tiny body. She demands attention by bouncing like a lamb when she gets excited. 
The two pups are currently at a foster
…
Read the rest